Spillers: The world's oldest record store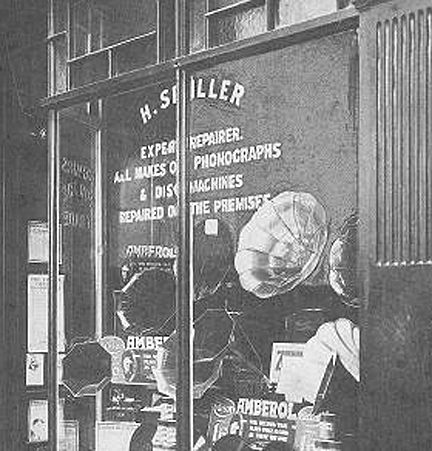 As the balance of music distribution continues tip from analog to digital, some old-school institutions endure ... and continue to play a role as real-world gathering spots for music scenes. Consider the example of Spillers Records, the Cardiff, Wales, shop that is reputed to be the oldest record store in the world.
The Observer recently wrote about Spillers' 118-year relationship with audiophiles, even after a 2010 move from the location where the shop was founded in 1894. "Shortly after the move ... descendants of Henry Spiller, the shop's original owner, came by to give the new venue the thumbs-up. Some long-standing customers, however, have grumbled. 'You'd think we'd relocated to the moon,' says [manager and co-owner Ashli] Todd. As a sop to regulars, she's tried to let a layer of dust collect wherever possible.
"Not long before closing," the story continues, "a regular called Mr Spencer comes in. An ex-RAF man, Mr Spencer has been frequenting Spillers, he says, since 1971. He takes a small notebook from his pocket to go over his purchase needs for the week, and as records pile up on the counter he speaks quietly about his passion for the shop. 'In the RAF I was away all the time but I'd look forward to coming back – back here. Spillers is unique. It's… it's…' Unable to describe what it is, precisely, he bites his teeth together. How would he feel if Spillers closed? 'Devastated,' he says softly. 'Devastated.' "